| | | |
| --- | --- | --- |
| Bestec ATX-300-12Z ECR | HP Pavilion a1312n | HP Media Center m7591kr |
| Bestec ATX-300-12Z EDR | HP Pavilion a1314n | HP Pavilion a6035la |
| Bestec ATX-300-12ZCDR | HP Pavilion a1319h | HP Media Center m7630la |
| Bestec ATX-300-12Z | HP Pavilion a1320n | HP Pavilion a6040br |
| Bestec ATX-300-12Z DDR | HP Pavilion a1323w | HP Media Center m7630la |
| Bestec ATX-300-12Z BD | HP Pavilion a1324n | HP Pavilion a6050e |
| Compaq Presario SR2105LA | HP Pavilion a1328x | HP Media Center m7640la |
| Compaq Presario SR2115LA | HP Pavilion a1329x | HP Pavilion a6050y |
| Compaq Presario SR2117LA | HP Pavilion a1330n | HP Media Center m7640n |
| Compaq Presario SR2118LA | HP Pavilion a1340n | HP Pavilion a6100la |
| Compaq Presario SR2120LA | HP Pavilion a1340n | HP Media Center m7650la |
| Compaq Presario SR2120LS | HP Pavilion a1350n | HP Pavilion a6100y |
| Compaq Presario SR2163WM | HP Pavilion a1350y CTO | HP Media Center m7650n |
| Compaq Presario SR2175X | HP Media Center m7747c | HP Pavilion a6105y |
| Compaq Presario SR2177CL | HP Pavilion a1355c | HP Media Center m7657c |
| Compaq Presario SR2264WM | HP Media Center m7500y | HP Pavilion a6110e |
| Compaq Presario SR5219ES | HP Pavilion a1357c | HP Media Center m7667c |
| Compaq Presario SR5020LA | HP 410507-002 | HP Pavilion a6110kr |
| Compaq Presario SR5034X | HP Media Center m7557c | HP Media Center m7674n |
| Compaq Presario SR5050NX | HP Pavilion a1373w | HP Pavilion a6119h |
| Compaq Presario SR5103LS | HP Media Center m7560n | HP Media Center m7680n |
| Compaq Presario SR5117LA | HP Pavilion a1383w | HP Pavilion a6130kr |
| Compaq Presario SR5120KR | HP Media Center m7567c | HP Media Center m7684n |
| Compaq Presario SR5160KL | HP Pavilion w5210la | HP Pavilion a6140br |
| Compaq 410507-002 | HP Media Center m7570kr | HP 5188-2625 |
| Compaq Presario SR2011WM | HP Pavilion w5220la | HP Pavilion a1654n |
| Compaq 5187-6114 | HP Media Center m7570n | HP Pavilion a6140kl |
| Compaq Presario SR1005T CTO | HP Pavilion w5230la | HP Pavilion a1430n |
| Compaq Presario SR1010T CTO | HP Media Center m7571kr | HP Pavilion a1217n |
| Compaq Presario SR1010Z CTO | HP Pavilion w5240la | HP Pavilion a6150e |
| Compaq Presario SR1151NX | HP Media Center m7580n | HP Media Center a1430n |
| Compaq Presario SR1222NX | HP Pavilion a1010y CTO | HP Pavilion a1253w |
| Compaq Presario SR1250NX | HP Media Center m7658n | HP Pavilion a6150y |
| Compaq Presario SR1318NX | HP Pavilion a1030e CTO | HP Pavilion a1267c |
| Compaq Presario SR1319RS | HP Media Center m7659n | HP Pavilion a6152n |
| Compaq Presario SR1334NX | HP Pavilion a1050y CTO | HP Pavilion a1268c |
| Compaq Presario SR1350NX | HP Media Center m7664x | HP Pavilion a6177c |
| Compaq 5187-6116 | HP Pavilion a1110y CTO | HP Pavilion a1300la |
| Compaq Presario SR1700Z | HP Media Center m7690n | HP Pavilion a6240tw |
| Compaq Presario SR1703LS | HP Pavilion a1130e CTO | HP Pavilion a1310y CTO |
| Compaq Presario SR1717LS | HP Media Center m7730la | HP Pavilion a6250tw |
| Compaq Presario SR1720LS | HP Pavilion a1150Y CTO | HP Pavilion a1330e CTO |
| Compaq Presario SR1730T | HP Media Center m7750la | HP Pavilion m9095tw |
| Compaq Presario SR1730Z | HP Pavilion w5010la | HP Pavilion a1330e |
| Compaq Presario SR1800NX | HP Media Center m7750n | HP Pavilion w5710la |
| Compaq Presario SR1803WM | HP Pavilion w5030la | HP Pavilion a1400y CTO |
| Compaq Presario SR1817CL | HP Media Center m7757c | HP Pavilion w5735la |
| Compaq Presario SR1820NX | HP Pavilion a6712f | HP Pavilion a1410n |
| Compaq Presario SR1830NX | HP Pavilion w5040la | HP Pavilion a1410y |
| Compaq Presario SR1834NX | HP Pavilion a1730n | HP Pavilion a1412n |
| Compaq Presario SR1838NX | HP Media Center m7760la | HP Pavilion a1419h |
| Compaq Presario SR1850NX | HP Pavilion w5120la | HP 5187-6116 |
| Compaq Presario SR1900NX | HP Media Center m7760n | HP Pavilion a1420n |
| Compaq Presario SR1900Z | HP Media Center m7763w | HP Pavilion a1423w |
| Compaq Presario SR1901LS | HP Media Center m7767c | HP Pavilion a1428x |
| Compaq Presario SR1903LS | HP Media Center m7780n | HP Pavilion a1440n |
| Compaq Presario SR1911X | HP Media Center m8000n | HP Pavilion a1445n |
| Compaq Presario SR1913WM | HP Pavilion m9040n | HP Pavilion a1450n |
| Compaq Presario SR1917LS | HP Media Center m8013w | HP Pavilion a1467c |
| Compaq Presario SR1918LS | HP Media Center m8020n | HP Pavilion a1473w |
| Compaq Presario SR1920LA | HP Media Center m8034n | HP Pavilion a1477c |
| Compaq Presario SR1920LS | HP Media Center m8040n | HP Pavilion a1483w |
| Compaq Presario SR1920NX | HP Media Center m8047c | HP Pavilion a1487c |
| Compaq Presario SR1922X | HP Pavilion Elite HPE-210Y | HP 5187-6114 |
| Compaq Presario SR1923WM | HP Media Center m8050br | HP Pavilion a1500kr |
| Compaq Presario SR1924NX | HP Media Center m8050la | HP Pavilion a1500la |
| Compaq Presario SR1930KR | HP Media Center m8055kr | HP Media Center m1050e CTO |
| Compaq Presario SR1930NX | HP Media Center m8056kr | HP Pavilion a1501kr |
| Compaq Presario SR1930T | HP Media Center m8060br | HP Media Center m1050y CTO |
| Compaq Presario SR1930Z | HP Media Center m8067c | HP Pavilion a1510n |
| Compaq Presario SR1931KR | HP Media Center m8071kr | HP Media Center m1070n |
| Compaq Presario SR1934NX | HP Media Center m8076kr | HP Pavilion a1511kr |
| Compaq Presario SR1935KR | HP Media Center m8085kr | HP Media Center m1072n |
| Compaq Presario SR1936X | HP Media Center m8086kr | HP Pavilion a1512x |
| Compaq Presario SR1950NX | HP Media Center m8109n | HP Media Center m1080n |
| Compaq Presario SR1954NX | HP Media Center m8120n | HP Pavilion a1514n |
| Compaq Presario SR2000Z | HP Media Center m8124n | HP Media Center m1082n |
| Compaq Presario SR2001LS | HP Media Center m8125x | HP Pavilion a1517x |
| Compaq Presario SR2001NX | HP Media Center m8147c | HP Media Center m1090n |
| Compaq Presario SR2003LS | HP Media Center m7160n | HP Pavilion a1519h |
| Compaq Presario SR2005LA | HP Media Center m8150n | HP Media Center m1095c |
| Compaq Presario SR2006NX | HP Media Center m8160kr | HP Pavilion a1520kr |
| Compaq Presario SR2015LA | HP Media Center m8160la | HP Media Center m1170n |
| Compaq Presario SR2017LA | HP Pavilion a6140nl | HP Pavilion a1520n |
| Compaq Presario SR2018LA | HP Media Center m8167c | HP Media Center m1180n |
| Compaq Presario SR2020LA | HP Media Center m8187c | HP Pavilion a1520y CTO |
| Compaq Presario SR2030T | HP Media Center sr2038x | HP Media Center m1195c |
| Compaq Presario SR2030Z | HP Pavilion a1310y | HP Pavilion a1523w |
| Compaq Presario SR2039X | HP Pavilion a1350y | HP Media Center m1270n |
| Compaq Presario SR2041X | HP Pavilion a1400y | HP Pavilion a1524n |
| Compaq Presario SR2044NX | HP Pavilion a1410n | HP Media Center m1277c |
| Compaq Presario SR2050NX | HP Pavilion a1510kr | HP Pavilion a1528x |
| Compaq Presario SR2054X | HP Pavilion a1510y | HP Media Center m1280n |
| Compaq Presario SR2101LS | HP Pavilion a1520y | HP Pavilion a1530e CTO |
| Compaq Presario SR2102LS | HP Pavilion a1530e | HP Media Center m1297c |
| Compaq Presario SR2104LA | HP Pavilion a1550e | HP Pavilion a1530n |
| Delta DPS-300AB-15A | HP Pavilion a1550y | HP Pavilion a630n |
| Emachine T6544 | HP Pavilion a1575kr | HP Pavilion a1532n |
| Emachine T6534 | HP Pavilion a1581kl | HP Pavilion a700y CTO |
| HP Pavilion w5020la | HP Pavilion a1581kr | HP Pavilion a1534x |
| HP Pavilion a1648x | HP Pavilion a1591kl | HP Pavilion a724n |
| HP Pavilion w5050la | HP Pavilion a1591kr | HP Pavilion a1540n |
| HP Pavilion a1650e CTO | HP Pavilion a1606n | HP Pavilion a730n |
| HP Pavilion a1650y | HP Pavilion a1616n | HP Pavilion a1542n |
| HP Pavilion a1657c | HP Pavilion a1620e | HP Pavilion a744x |
| HP Pavilion a1677c | HP Pavilion a1632x | HP Pavilion a1547c |
| HP Pavilion m7340la | HP Pavilion a1642x | HP Pavilion a747c |
| HP Pavilion m7350la | HP Pavilion a1646x | HP Pavilion a1550e CTO |
| HP Pavilion w5320la | HP Pavilion a1650e | HP Pavilion a749c |
| HP Pavilion w5330la | HP Pavilion a1700la | HP Pavilion a1550kr |
| HP Pavilion w5340la | HP Pavilion a1700n | HP Pavilion a750e CTO |
| HP Pavilion w5410la | HP Pavilion a1705la | HP Pavilion a1550y CTO |
| HP Pavilion w5510la | HP Pavilion a1710n | HP Pavilion a750y CTO |
| HP Pavilion w5520la | HP Pavilion a1712n | HP Pavilion a1551kr |
| HP Pavilion a736n | HP Media Center m1265c | HP Pavilion a752n |
| HP Pavilion w5530kr | HP Pavilion a1719n | HP Pavilion a1555kr |
| HP Pavilion w5530la | HP Pavilion a1723w | HP Pavilion a762x |
| HP Pavilion w5610la | HP Media Center m1264n | HP Pavilion a1560kr |
| HP Pavilion w5630la | HP Pavilion a1726x | HP Pavilion a767c |
| HP Media Center m7163w | HP Media Center m7060n | HP Pavilion a1560n |
| HP Vectra VL420 | HP Pavilion a1737c | HP Pavilion a775c |
| HP Media Center m7167c | HP Media Center m7063w | HP Pavilion a1570kr |
| HP Media Center m7177c | HP Pavilion a1744x | HP Pavilion a785c |
| HP Media Center M7250N | HP Pavilion P6112P-B | HP Pavilion a1571kr |
| HP Media Center m7240la | HP Media Center m7067c | HP Pavilion a805n |
| HP Media Center m7246n | HP Pavilion a1748x | HP Pavilion a1580kr |
| HP Media Center m7248n | HP Media Center m7070n | HP Pavilion a810e CTO |
| HP Media Center m7250la | HP Pavilion a1750y | HP Pavilion a1587c |
| HP Media Center m7250 | HP Media Center m7077c | HP Pavilion a810y CTO |
| HP Media Center m7257c | HP Pavilion a5015kr | HP Pavilion a1600la |
| HP Media Center m7259c | HP Media Center m7087c | HP Pavilion a813w |
| HP Media Center m7263w | HP Pavilion a5025kr | HP Pavilion a1600n |
| HP Media Center m7265c | HP Media Center m7434n | HP Pavilion a815n |
| HP Media Center m7267c | HP Pavilion a5058kr | HP Pavilion a1610n |
| HP Media Center m7330n | HP Media Center m7457c | HP Pavilion a815y CTO |
| HP Media Center m7334n | HP Pavilion a6000la | HP Pavilion a1612n |
| HP Media Center m7350n | HP Media Center m7463w | HP Pavilion a817n |
| HP Media Center m7357c | HP Pavilion a6000n | HP Pavilion a1613w |
| HP Media Center m7363w | HP Media Center m7470n | HP Pavilion a818n |
| HP Media Center m7050e CTO | HP Pavilion a6000y | HP Pavilion a1619h |
| HP Media Center m7050y CTO | HP Media Center m7480n | HP Pavilion a819n |
| HP Pavilion a1030e-2 CTO | HP Pavilion a6005y | HP Pavilion a1620e CTO |
| HP Pavilion a1114n | HP Media Center m7531kr | HP Pavilion a820n |
| HP Pavilion a1118cl | HP Pavilion a6010e | HP Pavilion a1620n |
| HP Pavilion a1129n | HP Media Center m7540la | HP Pavilion a824n |
| HP Pavilion a1130n | HP Pavilion a6013w | HP Pavilion a1620y |
| HP Pavilion a1132n | HP Media Center m7550kr | HP Pavilion a830n |
| HP Pavilion a1206n | HP Pavilion a6015kr | HP Pavilion a1623w |
| HP Pavilion a1210n | HP 5188-0129 | HP Pavilion a832n |
| HP Pavilion a1211n | HP Media Center m7550la | HP Pavilion a1624n |
| HP Pavilion a1214n | HP Pavilion a1710 | HP Pavilion a844n |
| HP Pavilion a1222n | HP Pavilion a6025br | HP Pavilion a6030n |
| HP Pavilion a1226n | HP Media Center m7551kr | HP Pavilion a1626n |
| HP Pavilion a1228x | HP Pavilion a6650f | HP Pavilion a847c |
| HP Pavilion a1229x | HP Pavilion a6025kr | HP Pavilion a1630n |
| HP Pavilion a1230n | HP Media Center m7360n | HP Pavilion a850e CTO |
| HP Pavilion a1235c | HP Media Center m7580kr | HP Pavilion a1637c |
| HP Pavilion a1243w | HP Pavilion a6028x | HP Pavilion a850y CTO |
| HP Pavilion a1245c | HP Media Center m8000f | HP Pavilion a1640n |
| HP Pavilion a1247c | HP Media Center m7590kr | HP Pavilion a867c |
| HP Pavilion a1250n | HP Pavilion a6030br | HP Pavilion a1644x |
| HP Pavilion a1283w | HP Media Center m7590n | HP Pavilion m1171n |
| HP Pavilion a1310n | HP Pavilion a6030la | HP Pavilion a1647c |
Massive 120mm fan covers large area near CPU and cools the power supply evenly. Circular tube design
f
an-guard
generates less drag and increase overall airflow.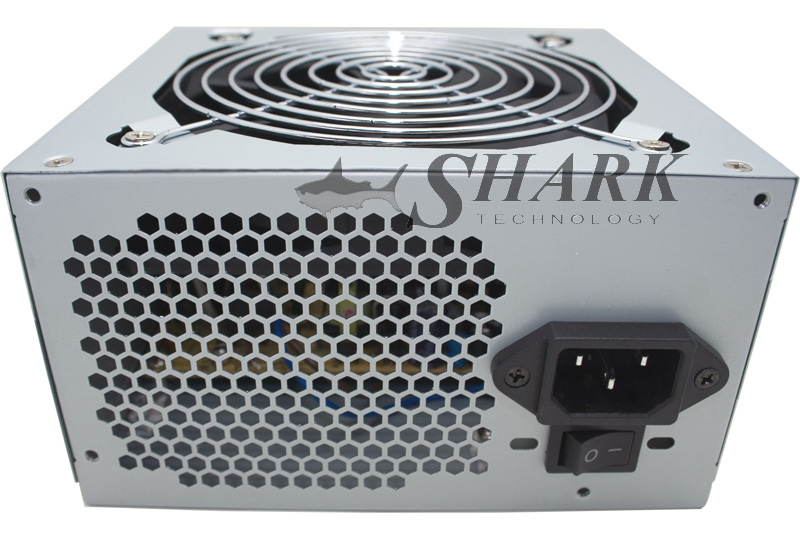 Large 120mm fan draws hot air in from the CPU.
This new design helps reduce the air temperature inside the PC. Larger fan can operate leisurely at a slower, lower noise, turning speed. Not being located at the rear of the case further silent audiable fan noise.